Who is "Ristinge Photo"
My name is Birger Vogelius. I have worked as Press Photographer for some of the largest newspapers and magazines for more than 20 years.
Alongside, I have specialised in wedding portraits just as I do portraits of children.
A perfect photo speaks for itself and the memories of your wedding or a photo of your child shall be kept as a beautiful memory for always.
I catch the greatest moments of your wedding day, so that you later on will be able to look back at this very special day and memorise it all as if it had happened yesterday.
It is of the outmost importance to me, that your wedding photos become perfect. My approach to the wedding photografy is natural and relaxed, which often has a very good influence on the couple and thus we achieve the best results together.
I do not use a studio, most couples choose to have their wedding photos taken in the nature. This is also very often the case with portaits of children.
Please call me on +45 40 18 40 36 or write an e-mail to info@ristingefoto.dk and let us have a talk about your wishes.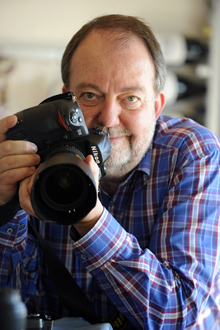 Photographer Birger Vogelius
See more pictures

www.pressefotograf.dk